Get to know more about Cambridge Education Group's ONCAMPUS USA
UKEAS caught up with CEG's Jack Zissler and introduces the programs ONCAMPUS USA offers. Let's check them out!
Cambridge Education Group's ONCAMPUS USA undergraduate university programs are located in top locations at colleges and universities across the United States and are the best way for Filipino students to enter the American university system. The programs, located in California, New York, Boston, Texas and Rhode Island on university campuses – are the first year of university in America, with students then progressing directly into Year 2. Each of the ONCAMPUS USA programs prepares students for American university academic requirements and college life. A wide variety of scholarships are available for Filipinos ranging up from 10% up to 50% of tuition fees based on student academic qualifications and extracurricular activities. The minimum entry requirements are 2.0 Grade Point Average and no SAT score is required.

ONCAMPUS CALIFORNIA
This is our most popular program in the amazing state of California located at one of the 23 California State Universities – in Monterey Bay. This location is right on the water and less than two hours from San Francisco and one hour from San Jose. Students progress directly into Year 2 at CSUMB and can also transfer to any of the amazing and famous Cal State University schools after two years if they wish (San Francisco, Los Angeles, San Diego, Long Beach).
This popular program includes excellent majors in biology, business, cinematic arts and technology and computer science – Google, Apple, Facebook, Cisco Systems and Pixar are some of the companies located close by to the school in Silicon Valley which hire students.
ONCAMPUS SUNY
SUNY stands for the State University of New York – which is the largest university system in America with 64 campuses all across New York State. Many of these schools are very famous – with five universities ranked in the top 100 in America (Albany, Buffalo, Binghamton, Stony Brook, School of Environmental Science and Forestry).
There are also many famous specialized schools – such as FIT, the Fashion Institute of Technology, in New York City, which is #1 in the world for fashion design and marketing! Calvin Klein and Michael Kors and Carolina Herrera studied here. Students will study for one year at one of the SUNY campuses at Morrisville State College, and then have guaranteed credit transfers to progress to any SUNY school in Year 2 if they meet that school's grade requirements for Year 1. SUNY is very well known around the world and it is a public university system, which means the tuition fees for Years 2-4 are about 35% lower than the other top 100 schools in America. The tuition fees range from only $17,000-$23,000 per year.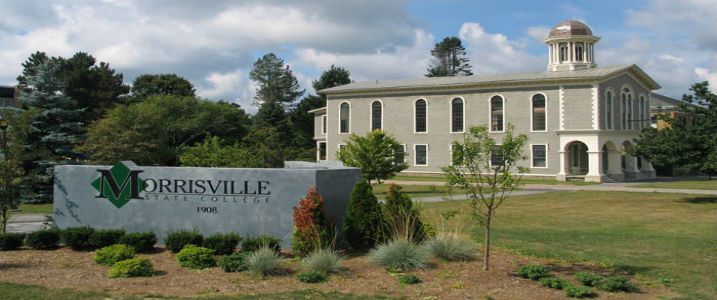 ONCAMPUS BOSTON
This program is located at Wheelock College in the center of the best part of Boston. This program is the best way to progress to top 10/20/50/100 universities in America in Year 2 as it designed as a University Transfer Program. Students have progressed into many of the top 50 universities in business, engineering and arts in America such as University of California – Berkeley, University of Michigan, New York University, Art Institute of Chicago, University of Southern California, Boston University and many more. They also have achieved many scholarships for Years 2-4 up to $24,000 per year. This is the best transfer program in the United States for those Filipino students wishing to attend a highly ranked university.
ONCAMPUS TEXAS
ONCAMPUS Texas is located at the University of North Texas, a large and well-known public university located in Denton, Texas – about 40 minutes from the city of Dallas. This is a big, beautiful campus and students join the one year program and then progress directly into Year 2 at UNT.
ONCAMPUS Texas has over 100 majors to choose from, with strengths in engineering (lots of oil and gas in Texas), logistics, business, hotel management and sciences. High ranking majors include Hotel Management (#4 in America), Logistics and Supply Chain Management (#6), Radio, TV & Film (#7), History (#8), Entrepreneurship (#15), Finance (#20), Graphic Design (#22), Engineering Technology (#35).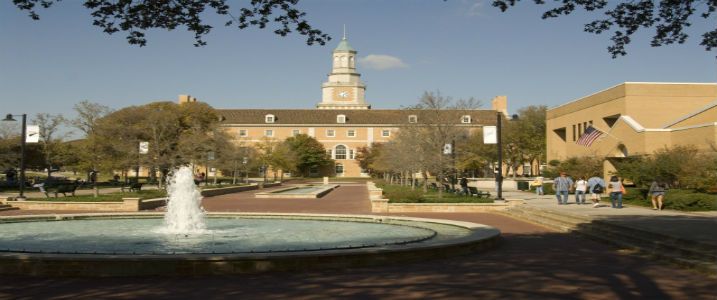 ONCAMPUS RHODE ISLAND
ONCAMPUS Rhode Island is our highest ranking program with the University of Rhode Island. URI has one of the highest rates of internship placements in the United States and its Engineering, Business and Life Sciences programs are extremely highly regarded. Students in the 5 year International Business or International Engineering Programs receive two degrees – one Bachelor of Arts Degree in a Language and a Bachelor of Science Degree in Business or Engineering. Students intern at companies such as Bayer, BMW, Kraft, NASA and Lockheed Martin.
Rhode Island is located halfway between Boston and New York and the entry requirements are higher for this university because of its prestigious ranking (3.0 GPA, 5.5 IELTS or equivalent).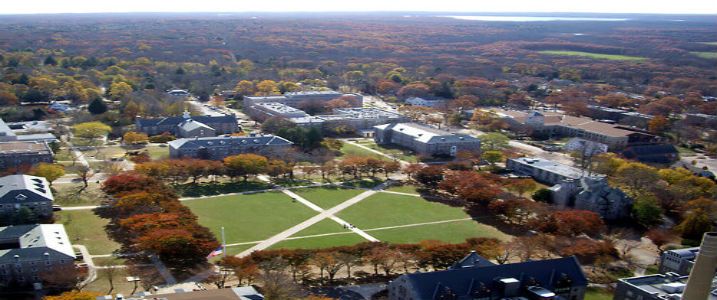 Jack Zissler is Cambridge Education Group's Deputy Director for US Programs in Asia.